Our Head office lies right at the heart of London in the world famous Regent Street. We are just a few hundred yards from Oxford street tube station and right next door to the world famous Liberty's department store.
Every Bliss of London saddle will start it's life here, in the design studio of Bliss of London head office. It is the start of a journey, a journey that will require the skills and knowledge of many skilled crafts men and women along the way. The Tanners, The Saddle Tree Makers, The Loriners and finally be constructed by the hands of the Master Saddle Makers. After leaving our workshops the saddle is then assessed to the horse through a network of some of the most experienced saddle fitting professionals in the world.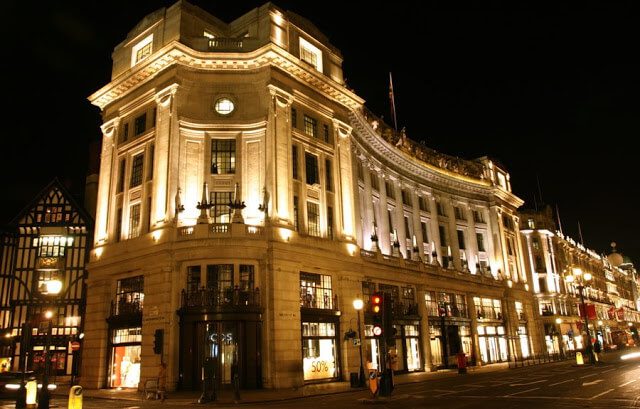 Bliss of London Ltd.  Liberty House.  222 Regent Street. London. W1B 5TR. Tel: 0207 1188123
email: contact@bliss-of-london.com
Visit us on Facebook: http://www.facebook.com/BlissofLondon
Our location in Regent Street not only houses our head office but it also plays a major role in our design influences; we are constantly inspired by some of the greatest names in fashion and design who we work alongside in this elegant and historical setting.
Two very unique locations – One very unique company.