Bliss of London are holding a very special by invitation only launch party for the announcemment of our support for The Brooke Charity.
On Friday January 13th 2012 we will be hosting one of the first showings in the UK of the spectacular new movie 'War Horse' directed by Steven Spielberg. The movie which has won so much critical aclaim is set spanning four years during the 1st Wold War. The story is of Joey's journey; from becoming the mount for a brave English officer (Tom Hiddleston), to a German workhorse, to a gift from God for a dying little girl. Spielberg gives us a glimpse of the waste of war – and of all the soldiers, both young and old, who never deserved to die.
The film is genuine in its emotion, unflinching in its reality, epic in its grandiosity, effective in its performances, and imaginative in its storytelling.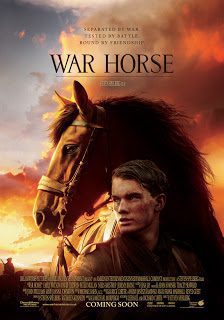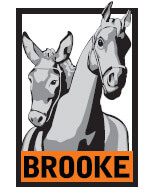 Charity Registration Number 1085760
Bliss of London is delighted to be announcing its support for The Brooke over the coming years. The event is our way to pay a fitting tribute to Dorothy Brooke who founded the charity in 1934 by establishing a hospital for ex-war horses in a dusty Cairo street. The Brooke has become the leading international welfare charity for working equine welfare. There are currently around 100 million working horses, donkeys and mules in the developing world, transporting people and goods. All of them play an essential role in the livelihoods of an estimated 600 million people. During the course of their working lives, more than half of these animals suffer malnutrition, exhaustion, disease and injury, often compounded by a lack of accessible and affordable animal health services. These problems can be avoided. The Brooke is an international charity dedicated to improving the welfare of working horses, donkeys and mules through direct veterinary treatment and community programmes to improve animal health and well-being. The Brooke also work with individuals, institutions and governments to encourage changes to policy, benefiting the welfare of working equine animals. The Brooke's goal is to improve the welfare of two million working horses, donkeys and mules every year, by 2016.
The Venue.
The Odeon IMax Swiss Cottage.
96 Finchley Road, London. NW3 5EL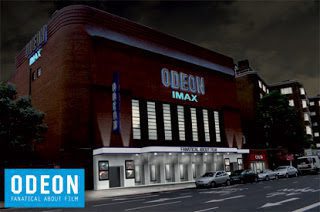 Directions and Hotel Accomodation for any of our guests that are planning on staying in London.
Best Western, £70-£160 0.1 miles 59 rooms, parking, outside congestion zone
http://www.allinlondon.co.uk/stayinfo/stay-details.php?show=119450
http://maps.google.co.uk/maps?hl=en&tab=wl
4.8 miles 11 minutes from end off the M1
Marriot £139 twin room, £178 with breakfast up to £335  0.2 miles 304 rooms parking, outside congestion zone
http://www.allinlondon.co.uk/stayinfo/stay-details.php?show=36975
Dawson Guest House £54 – £179, 15 rooms 0.4 miles, parking on road?
http://www.allinlondon.co.uk/stayinfo/stay-details.php?show=117280